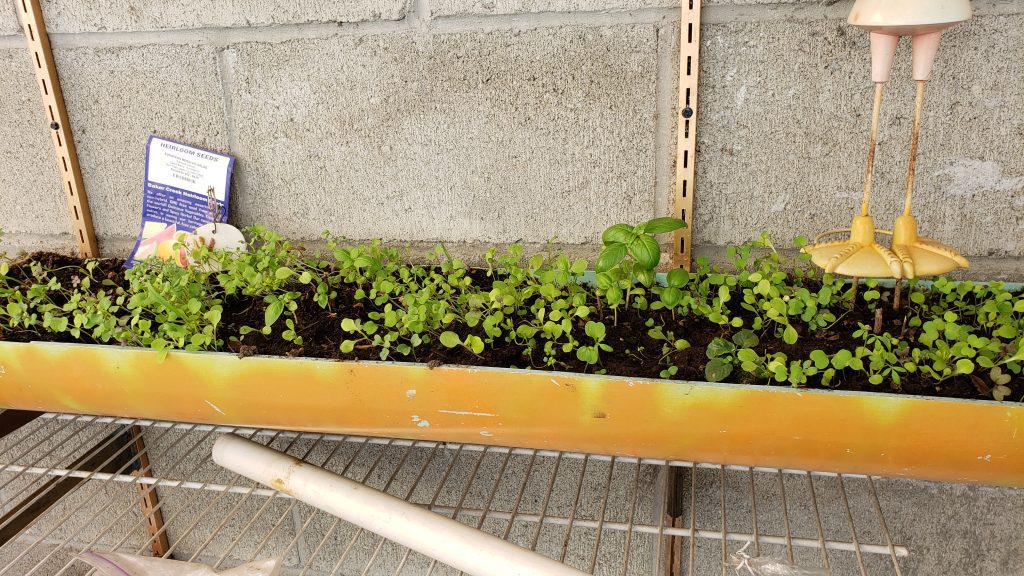 We had our first light frost of the year. I was up early and washed down the plants. We did not lose anything but it sure surprised me. It is so early!
It added emphasis to getting the greenhouse set up for fall. The lettuce is looking great, but I need to get the carrots and other greens in here. I moved swiss chard into the greenhouse today. I took plants from the garden to give us leaves now, planted seeds to give us tender plants later when the first batch goes to seed. I added a few Johnny Jumps to give us some color in the winter.
I prepped another wicking bucket. They take some time.
Add old rain gutter to the bottom to hold the soil above the water.
Garden cloth as a barrier between water and soil
Pvc pipe to add water to the pot
1/3 old bucket mix, 1/3 peat moss and 1/3 new compost mix.
16-16-16 fertilizer because we have very low nitrogen.
Lime with the peat moss to handle pH issues.
Wet the pot throughly to get the wicking process going.
My goal is to have enough buckets for the greenhouse and the cattle panel greenhouse I am planning on building. The dirt will freeze and I want to have them set up before spring planting. As always planning for success.