I was determined to get at least a few Anaheim Green Chili's this year. We had lots of bell pepper seeds so I started them in February as well. It was a fantastic year for peppers – hot and dry. And did they produce! They were so prolific they needed to be thinned. We had 6 gallons of peppers from thinning, a few more were removed from kids snacking, a few dinners… Aug 26, 2021 (today) we pulled the pepper plants. The irrigation system is out of water so the garden is done.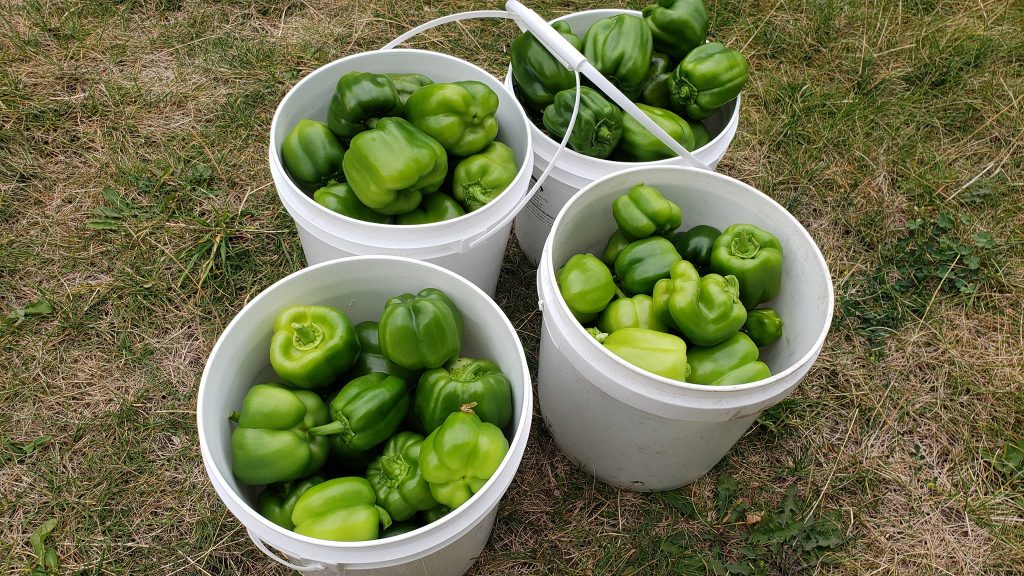 We had about two gallons of Anaheim Green Chili's. Once they were roasted and prepped for the freezer there is enough for 3 meals.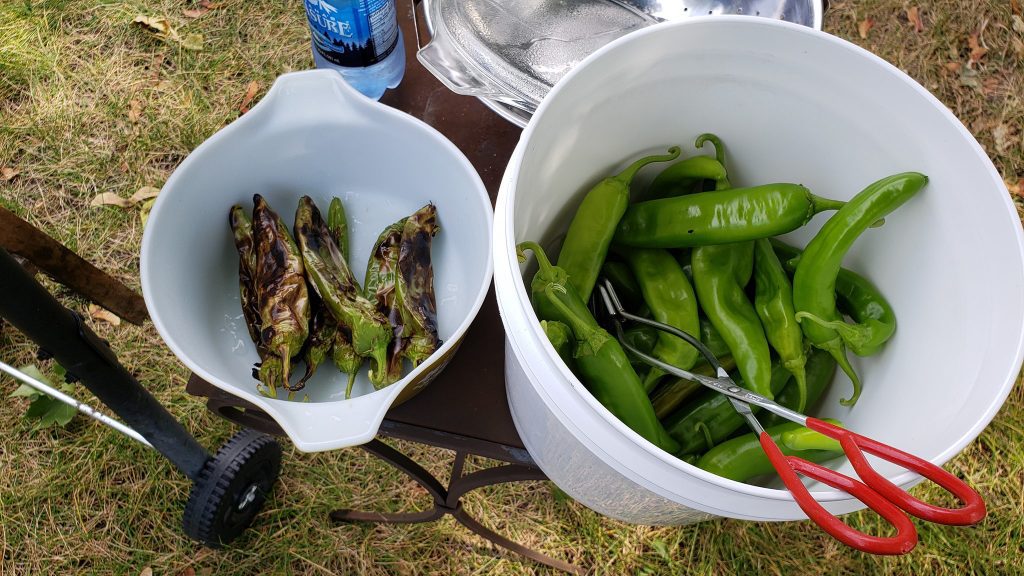 Of course, what is a Mexican dish without some heat? The Thai Hot Peppers produced as well!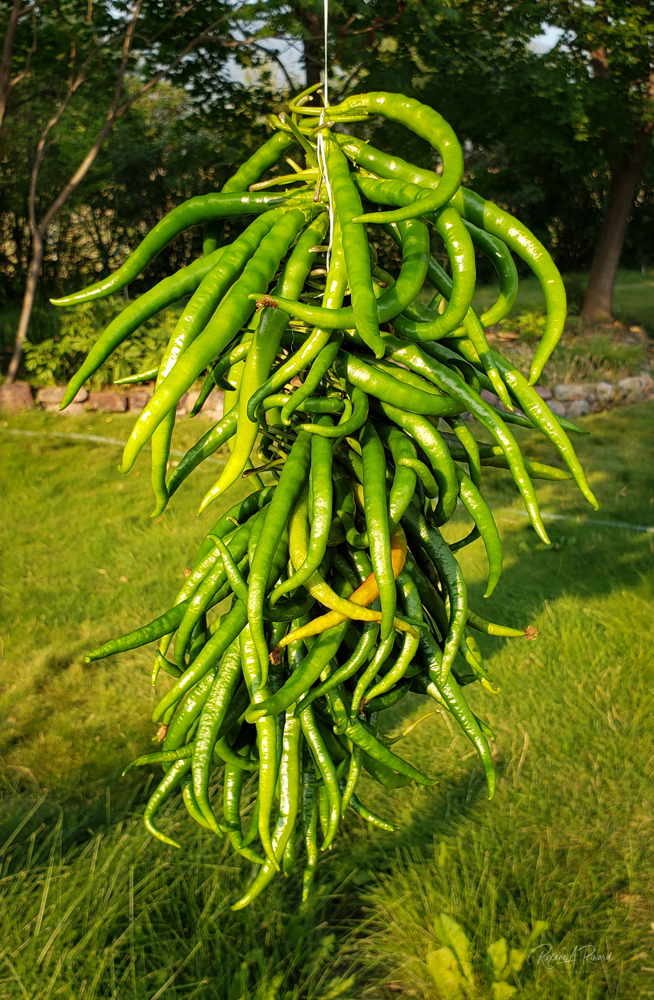 What I Learned
Start in Jan. We have the greenhouse – use it!
Fertilize on schedule – worked really well.
Plant marigolds with the peppers. It worked to keep the aphids out of the peppers
We started the peppers in February, I could have started them in Jan. Then I would be farther along in the process if we run out of water again. Aphids were a pain in the greenhouse. Adding marigolds really helped keep them away. Next year I will start the marigolds when I start the peppers.

Peppers like heat. Growing them in the pots allowed me to start them earlier in the greenhouse. I believe it helped to keep the roots warm as well. The black buckets in the sun helped to do that. We did fertilize May, June and July with a balanced 16-16-16 fertilizer. We knew were were going to lose water mid August and the plants seemed healthy enough so we stopped fertilizing them.

We did harvest them to early. The wall of the bell pepper was just starting to get thicker. But they will have to do for this year.
FAQ
Why did I harvest instead of moving them into the greenhouse?

We do not have water – what water we do have I want to use elsewhere.
If I bring in big plants from outside into the greenhouse – I also bring in bugs.